In Your Region
Regional networks bring together practitioners, unions, employers and relevant agencies into a co-ordinated regional workplace language, literacy and numeracy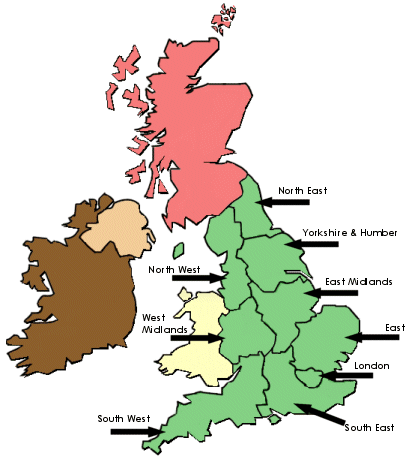 strategy that is linked to local labour markets and local knowledge. Networking also helps to plan a co-ordinated approach towards engaging employers and gaining their support.
The Network is involved with supporting regional networking activity in different parts of the UK, and currently has a major project in the South East and other work in Greater Merseyside, London and Lancashire including mapping, professional development, research and the coordination of seminars and workshops for practitioners to share good practice.
A regional approach helps practitioners to access professional development and research opportunities and can assist employers to find out useful information. It is essential to share good practice in workplace language, literacy and numeracy through national, regional and local networking in order to avoid re-inventing the wheel'.
Use the map to find more information in your region.